WHAT IS APERTURE?
The Ultimate Digital Box Set™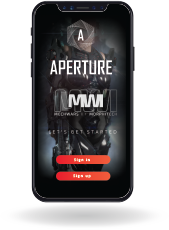 Much like the popular streaming services Netflix and Amazon, APERTURE is a film and television OTT media services provider. It allows members to purchase and view complete box sets of film and television productions rather than just the theatrical version, on all Smart TVs, mobile and desktop devices.  APERTURE members will be able to see  cast and director interviews, "making of" documentaries, alternate endings, cut scenes, behind-the-scenes, bloopers, music videos and any other videos content related to the film.
Oh, and no contracts, and no commercials.